What is My Mediasite?
Please note: starting April 6th 2021 Videoplatform (video.uu.nl) is live. Mediasite will be unavailable in due time. New My Mediasite accounts can not be registered any more.
To enable them to record knowledge clips (in the Do-It-Yourself studio) or their lectures and seminars, teachers have been given access to My Mediasite. My Mediasite is an expansion of the Mediasite environment LectureNet was already using for producer-assisted recordings. My Mediasite is a personalised environment, accessed with SolisID, where you can store, tag, and share recordings.
What is the Desktop Recorder?
The Desktop Recorder is a program that can be downloaded via My Mediasite on your own PC or laptop or via Software Center at the UU workplace/PC. You will use Desktop Recorder to record videos that are then automatically uploaded to your personalised My Mediasite environment.
How does this manual work?
This manual will quickly and easily get you started using My Mediasite and the Desktop Recorder. Additional information is available through the My Mediasite or the manual for Mediasite Desktop Recorder, which is accessible through the help function inside the application.
This manual will use slides with clear instructions to guide you through the recording process, starting with the first time you sign into the site. The steps detailed in the first section of the manual should only be necessary once. It may be useful to review sections 2, 3, and 4 (or parts thereof) before or during future recording sessions. They can be accessed through the menu on the right side of this page.
1. Getting Started with My Mediasite
You no longer need a registered account to work with MyMediasite. All employees with a SolisID can use the application. Logging in to the MyMediasite web environment for the first time automatically starts creating the account.
Use this link to sign into My Mediasite: https://lecturenet.uu.nl/site1/mymediasite
Signing in for the first time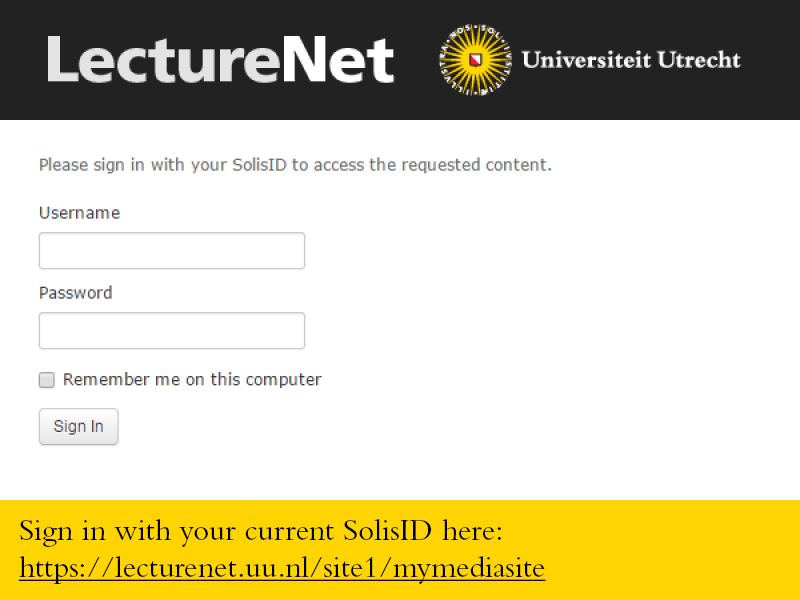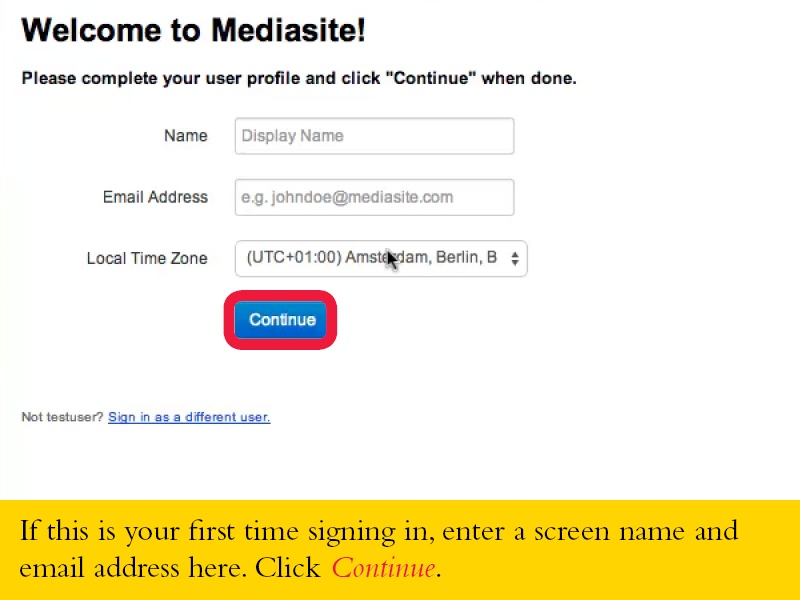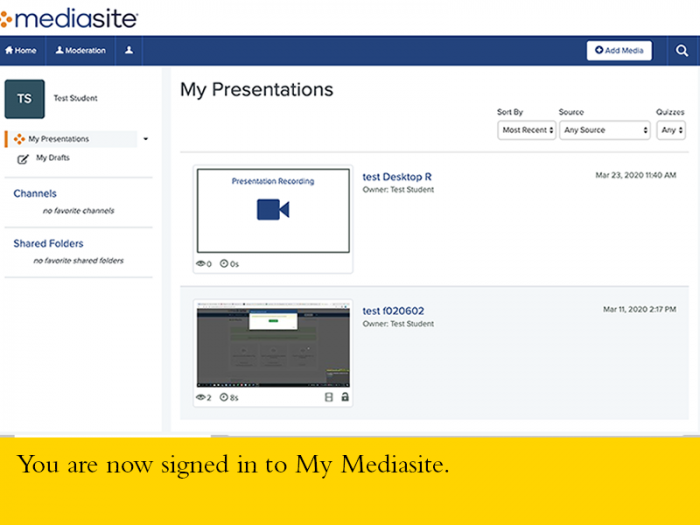 Entering personal details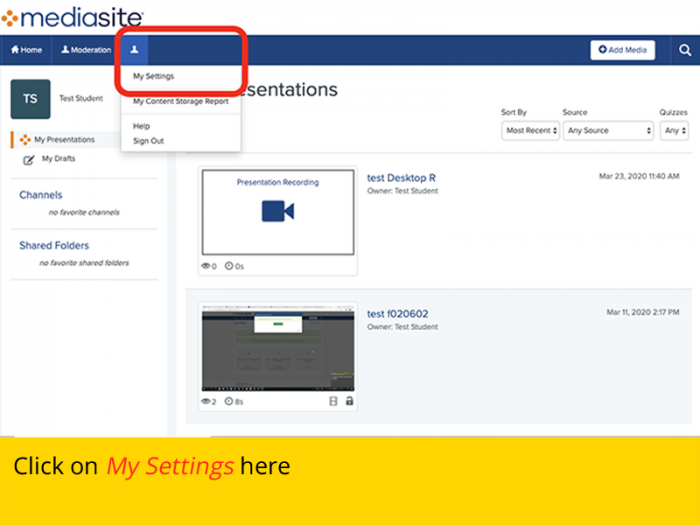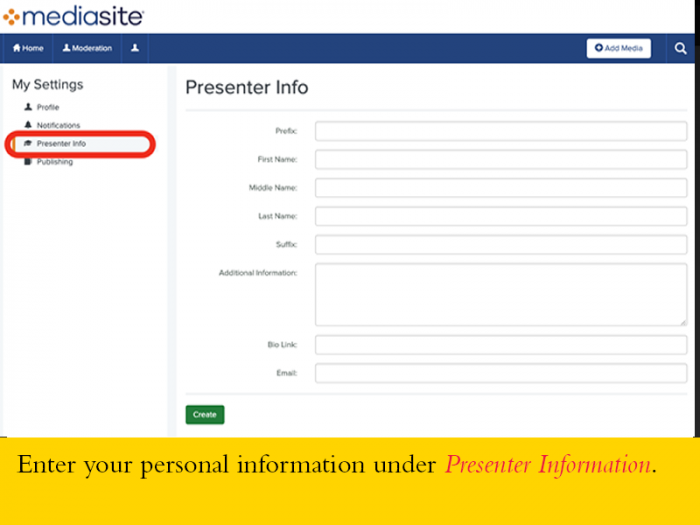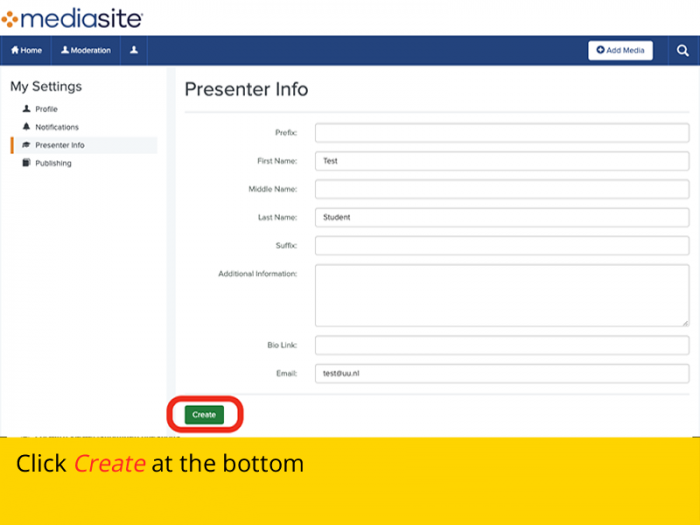 Downloading the Desktop Recorder
1. Download on you own laptop: Follow the steps shown in the pictures below.
2. Use on the UU workplace PC: Install the application via Software Center. Do a search in the Windows search bar for " Software Center " and find the Mediasite Desktop Recorder there.
3. On your UU office PC: Contact your facility key-user to discuss the possibly of using the Desktop Recorder regarding availability of headset and webcam.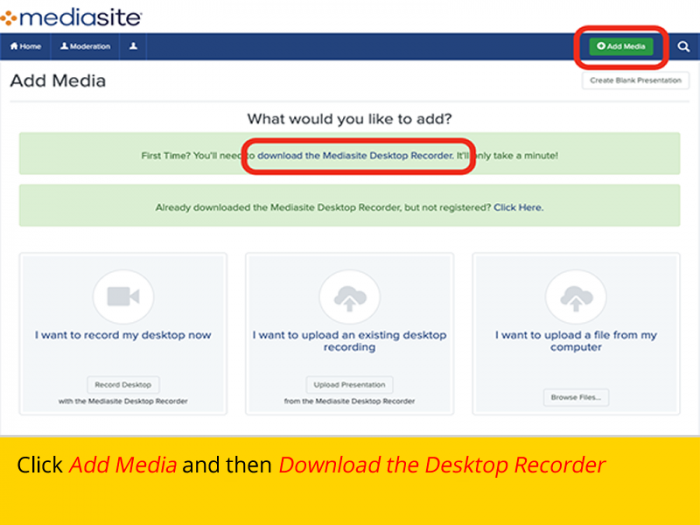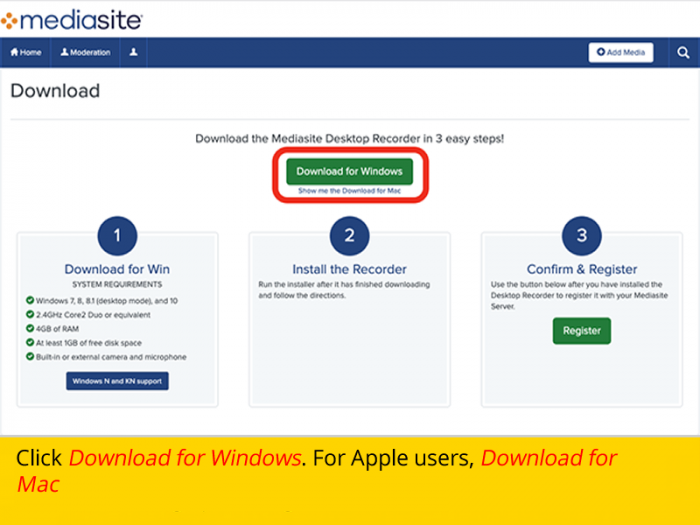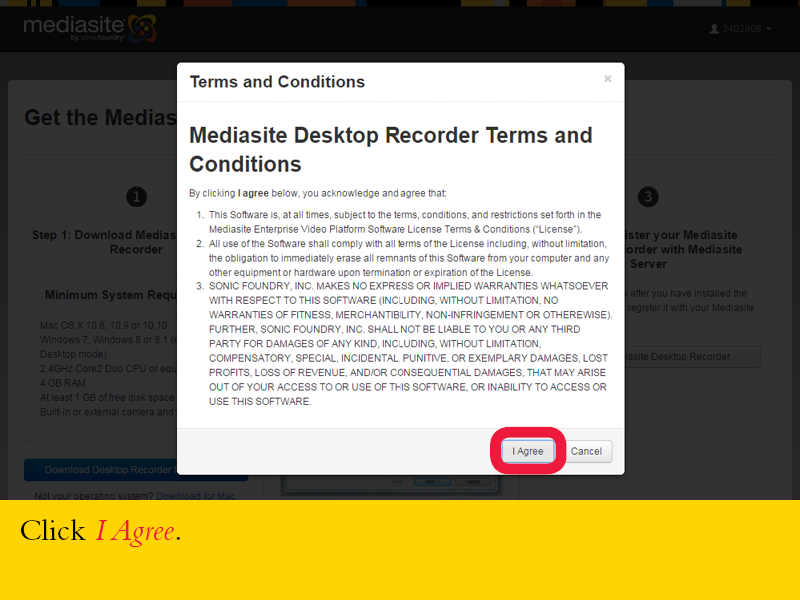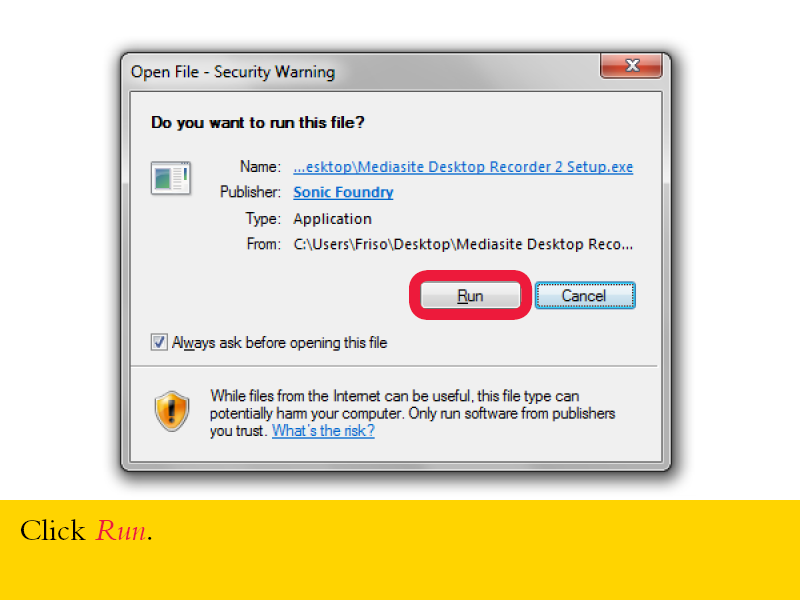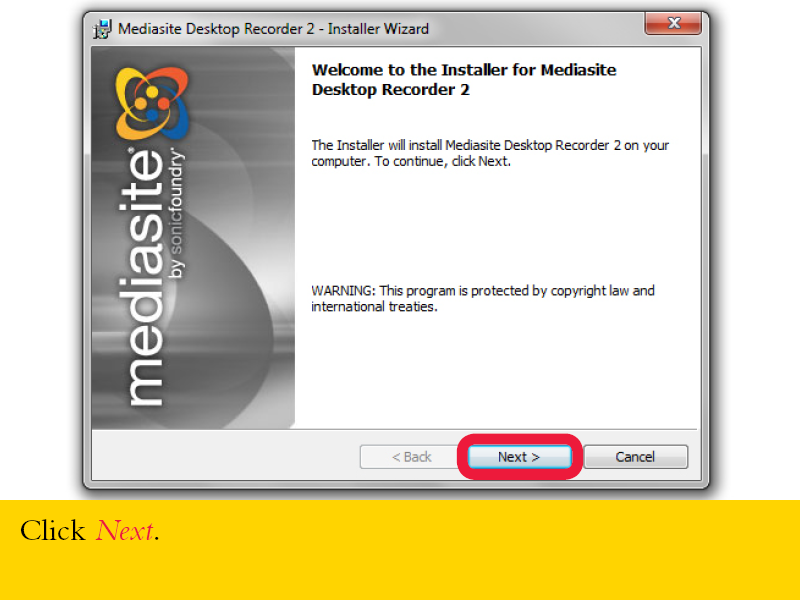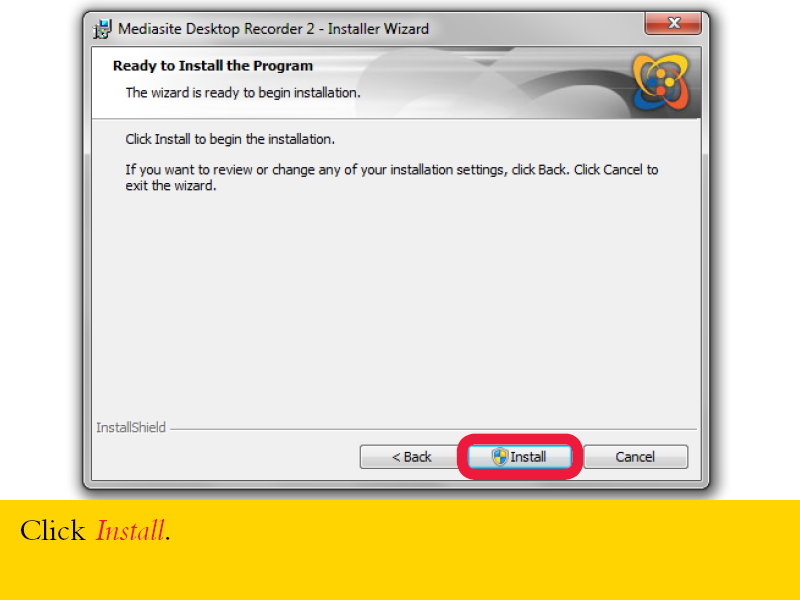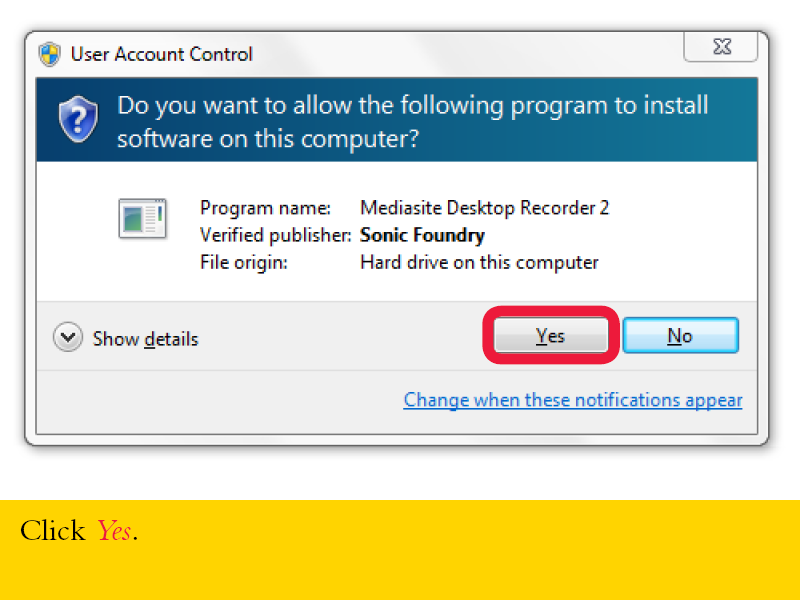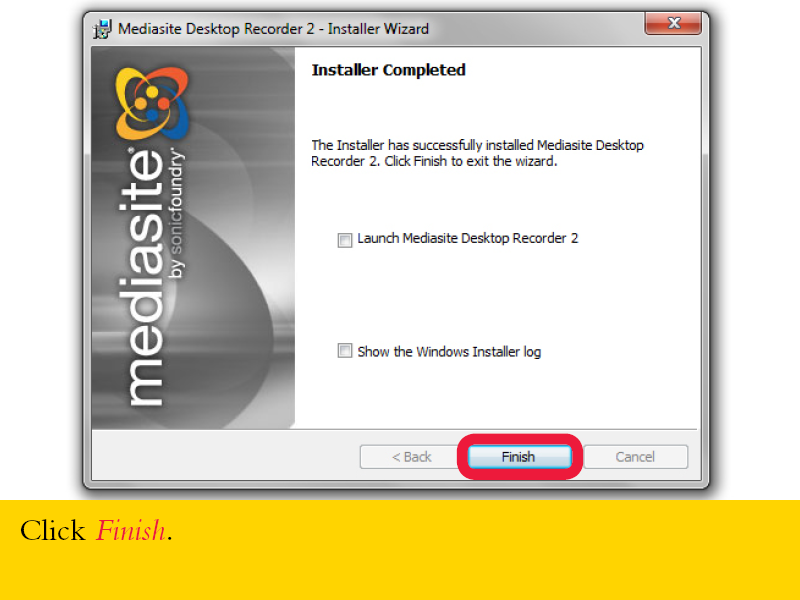 Registering Desktop Recorder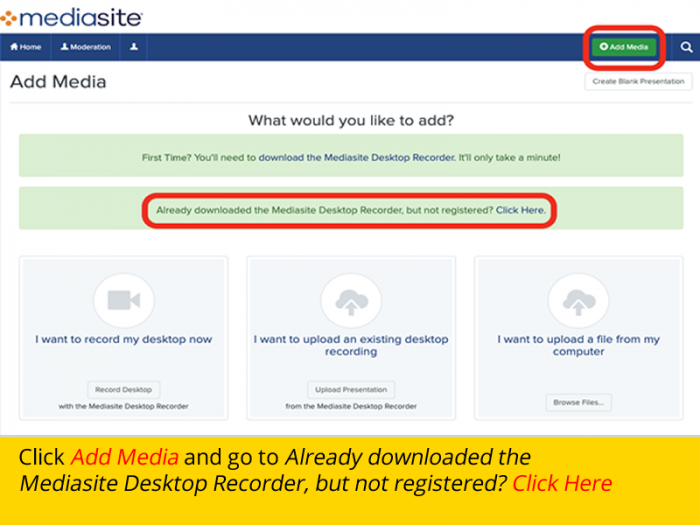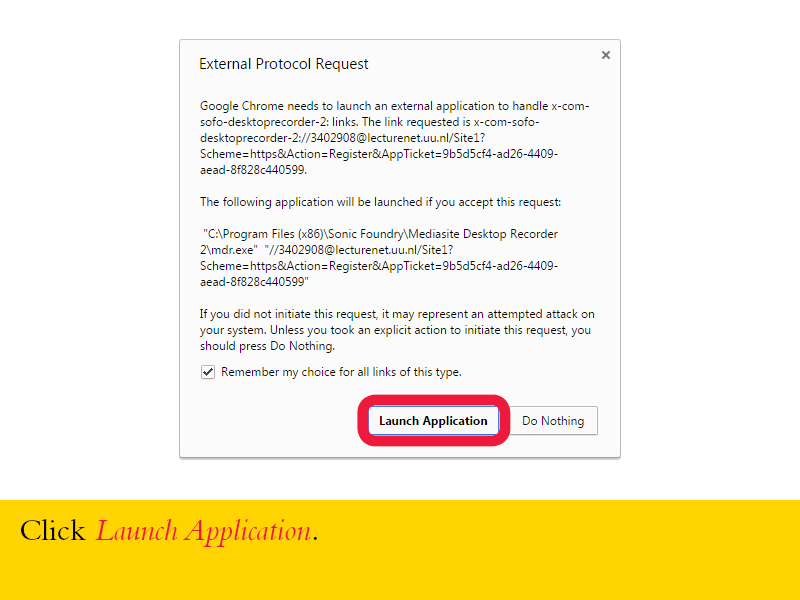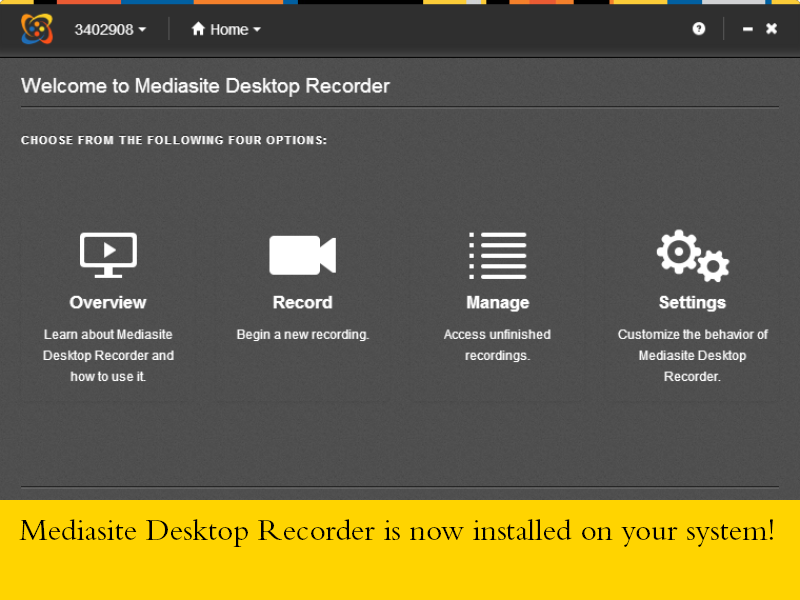 You will see your SolisID displayed in the top left corner of the Desktop Recorder window. This means you are signed in to Desktop Recorder. You are now signed in to both the My Mediasite web environment and the Desktop Recorder application. Both are required before you can record. You will now return to your My Mediasite web environment.
2. Recording a presentation
This is where you create a presentation in My Mediasite for the Desktop Recorder to record into. You will need to create a new presentation for each lecture or knowledge clip you wish to record.
Creating a new presentation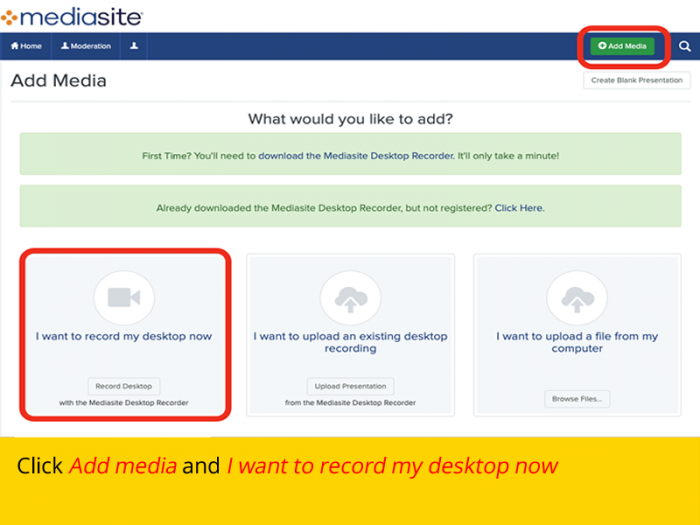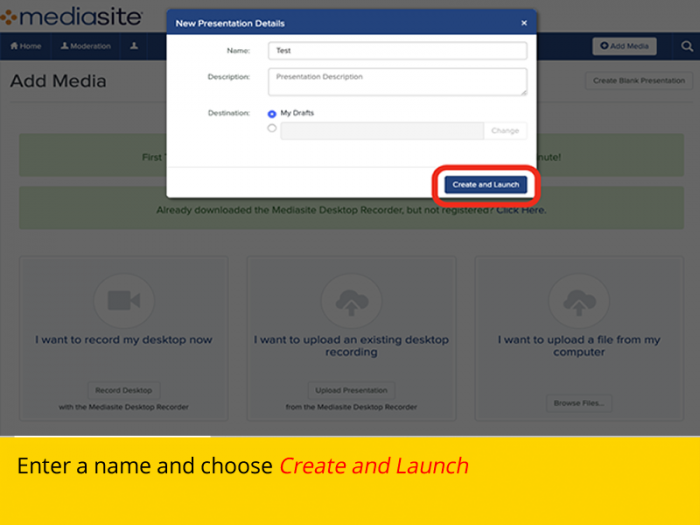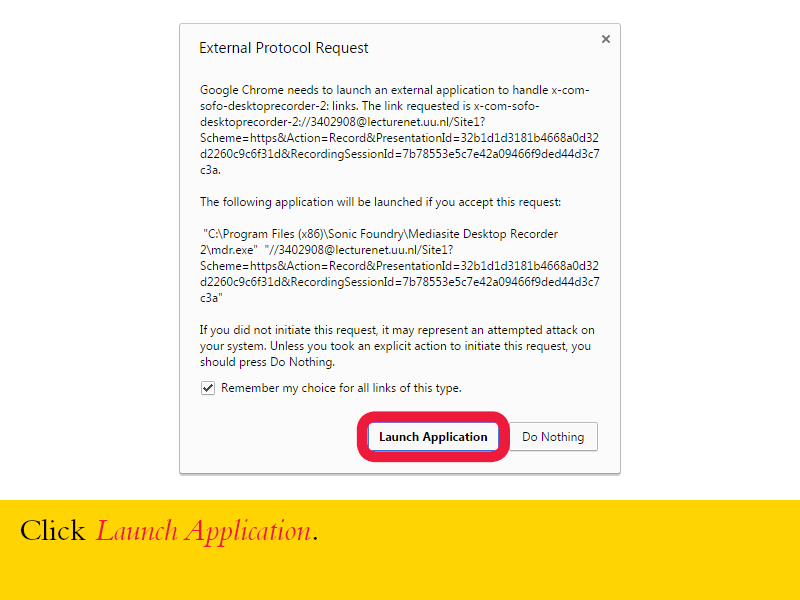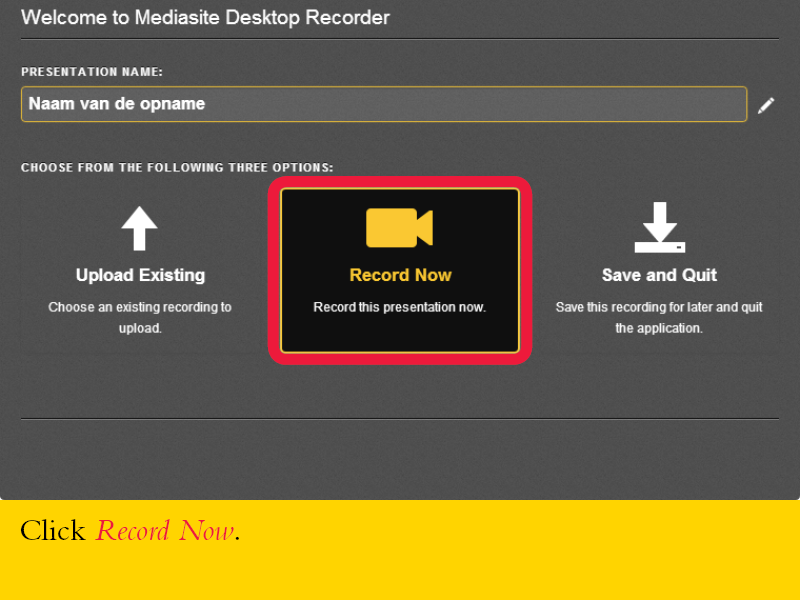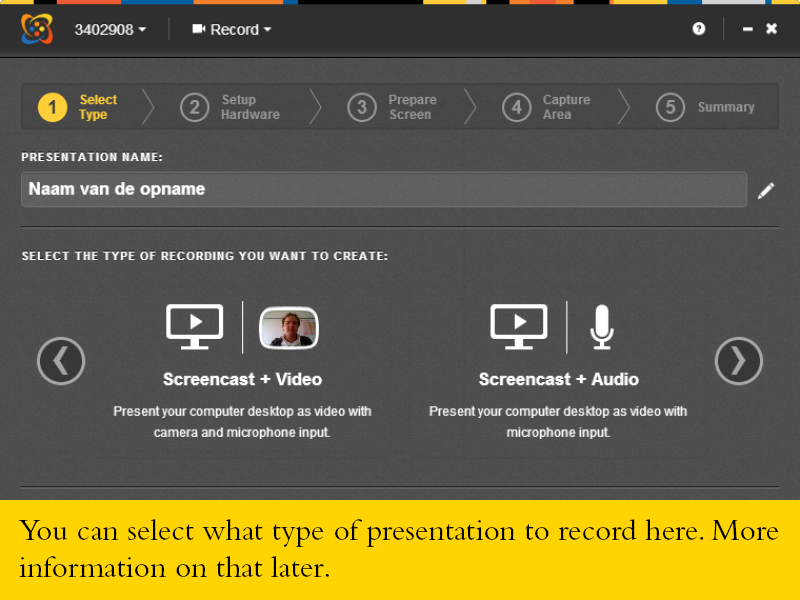 While preparing to record, you'll have the option to select either Screencast + Video, Screencast + Audio, Slideshow + Video, or Slideshow + Audio. Use the arrows on the left and right side of the screen to cycle through all the options. A Screencast is a complete recording of everything that happens on your computer screen. A Slideshow is a simplified representation of what happens on your screen in the form of screenshots. This type of recording also allows you to include video from your webcam or audio from your microphone.
A Slideshow + Video is usually the best option. It will show video of you alongside the slides you're using.
Note: many computers will struggle to cope with the Screencast + Video option. The Desktop Recorder will notify you if the system runs out of resources during recording.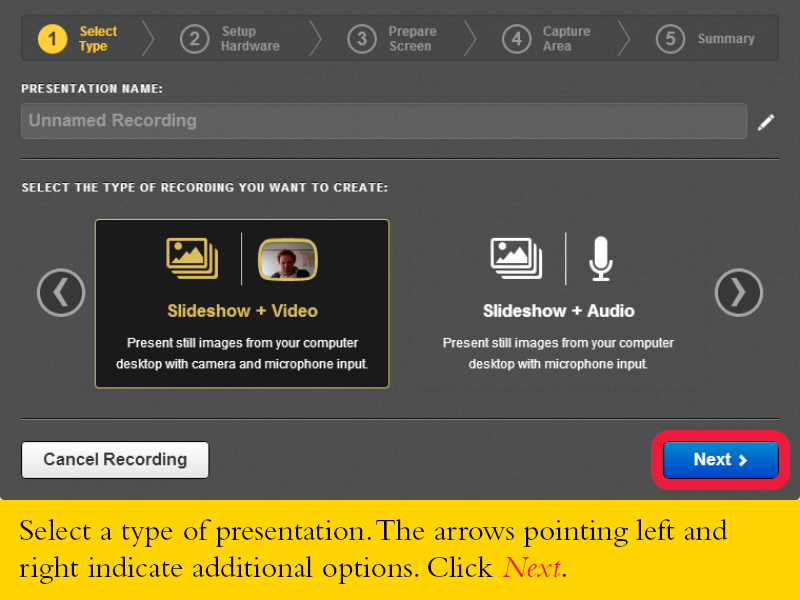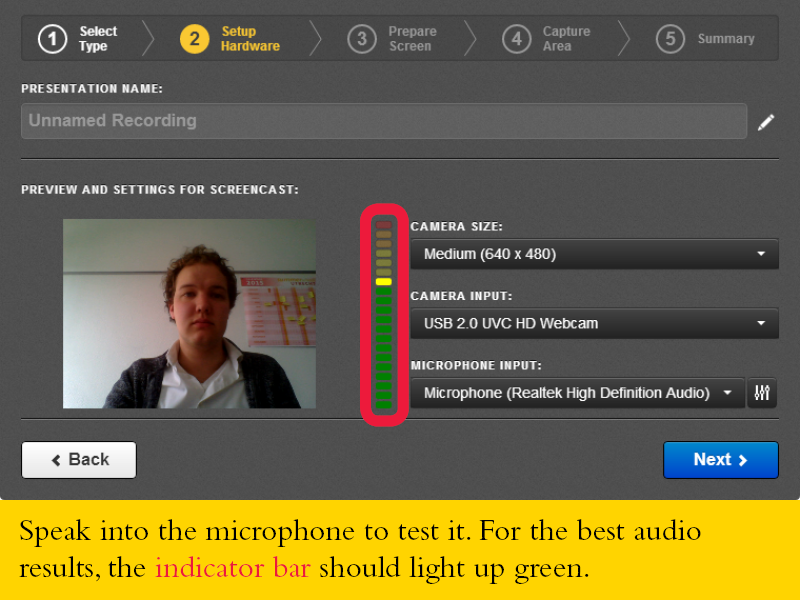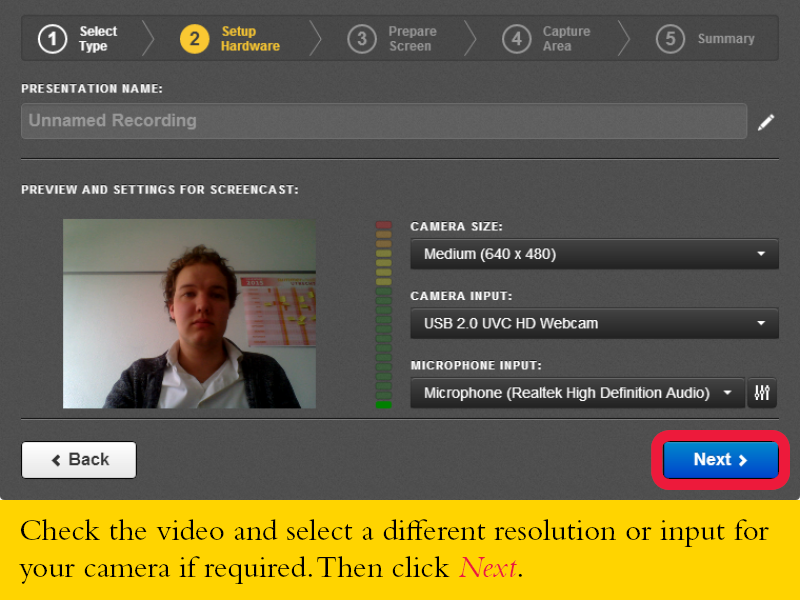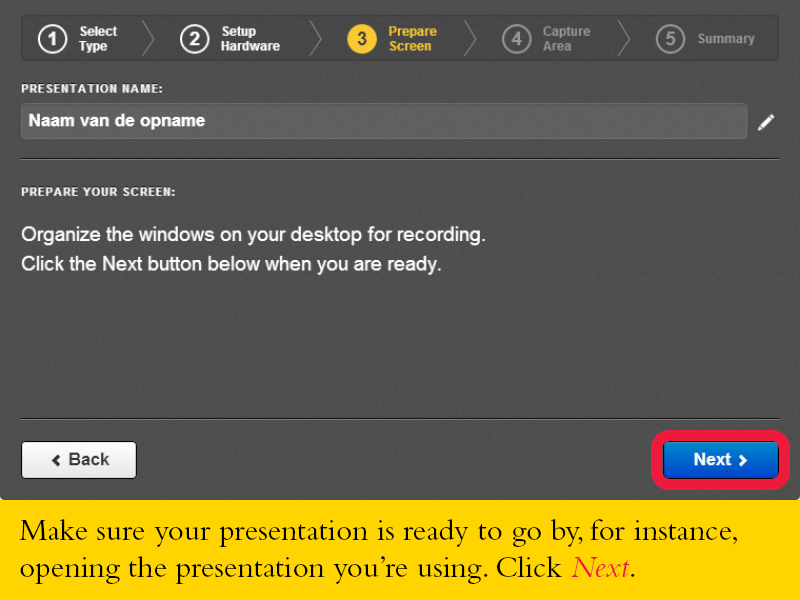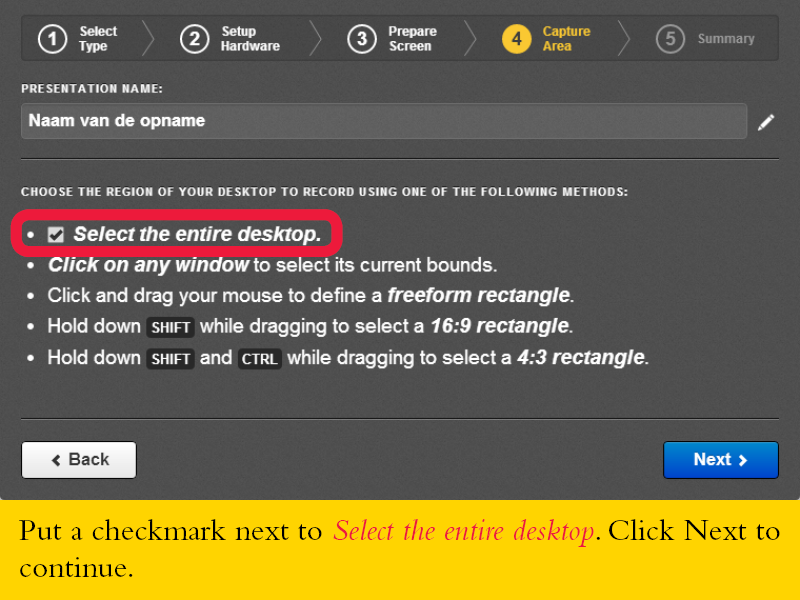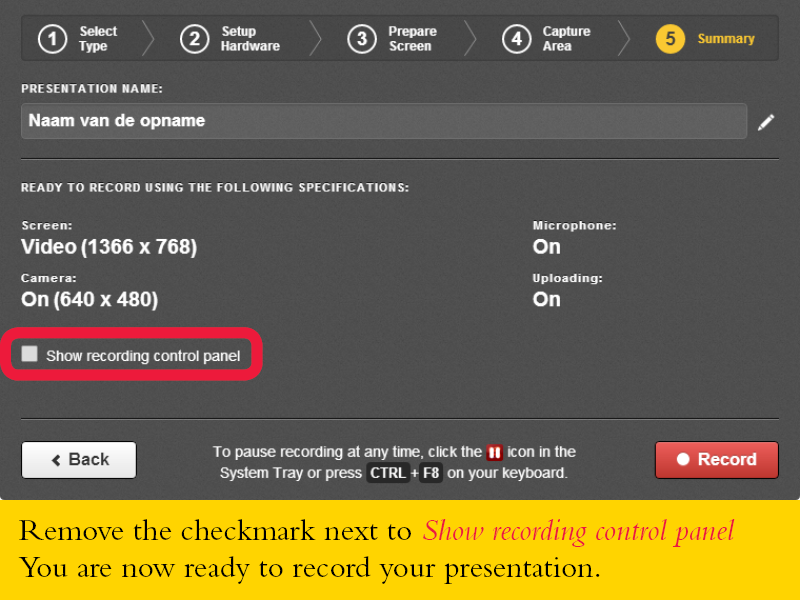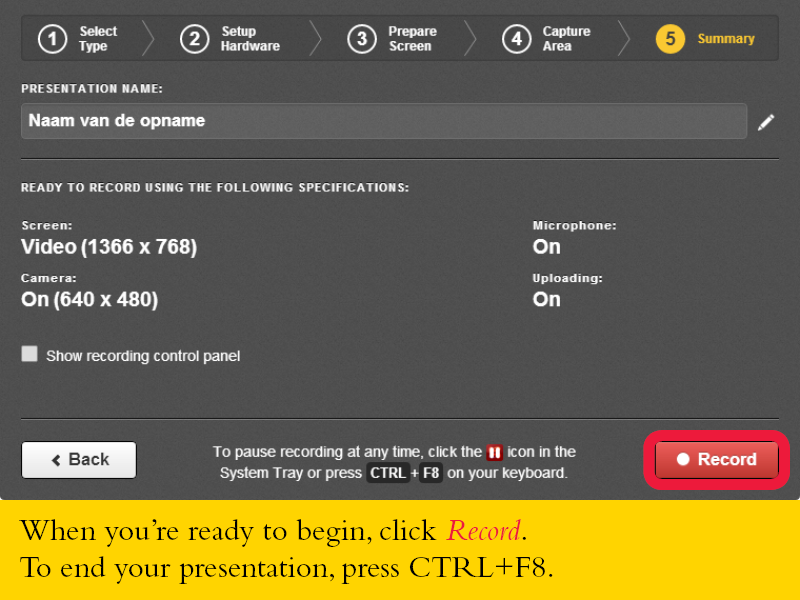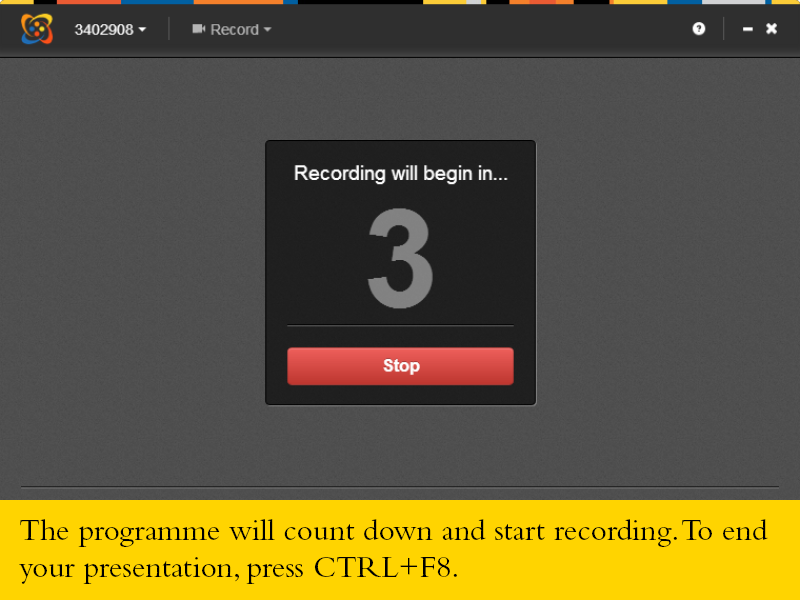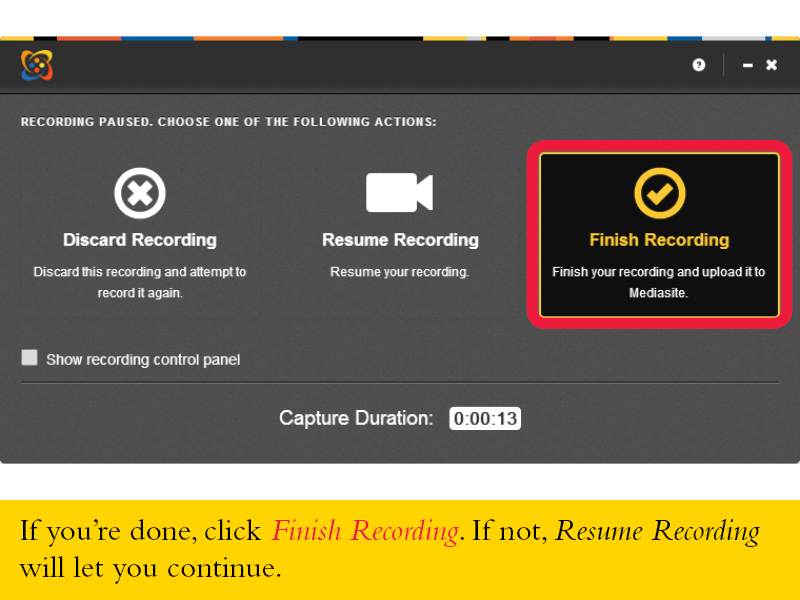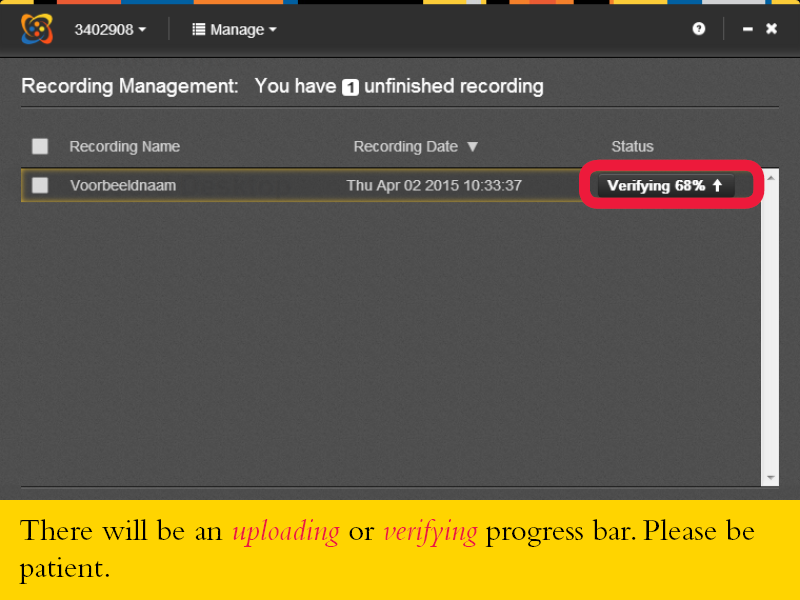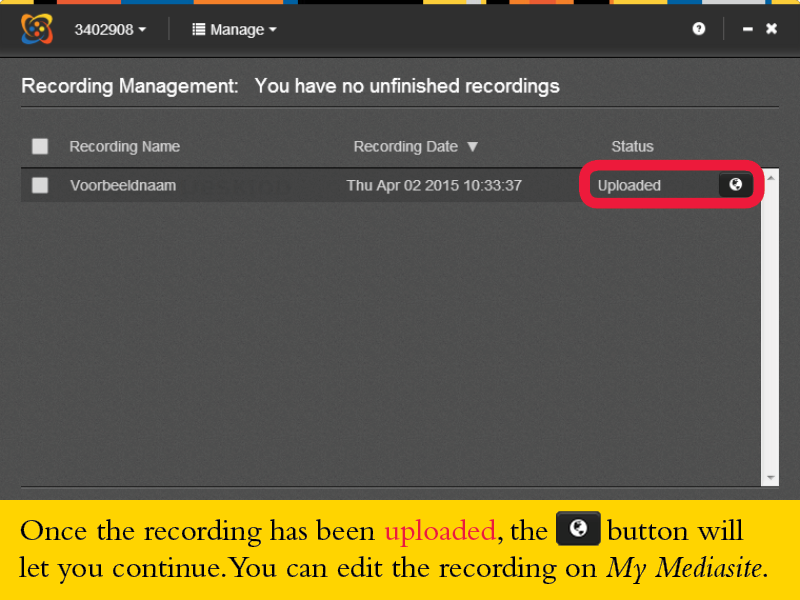 You have now created a recording in the Desktop Recorder. You will be able to edit it with My Mediasite.
You will be able to edit your recording and add supplementary data to it in My Mediasite. Recordings have to be processed before they can be edited. Note: to find out whether My Mediasite has finished processing your recording, you have to refresh the page (F5).
You can enter additional information about the presentation in My Mediasite. This will make the recording viewable and findable. My Mediasite also includes functionality for adding polls and a forum to your presentations, making them more interactive.
Adding a title and description
The title and description you enter are vital in making your presentation easy to find. The title must include the name of the course as it's listed in Osiris and your description must include the course code as listed in Osiris.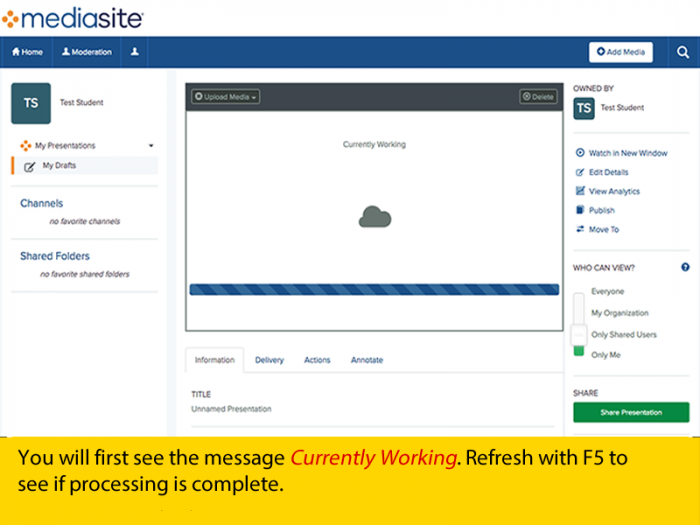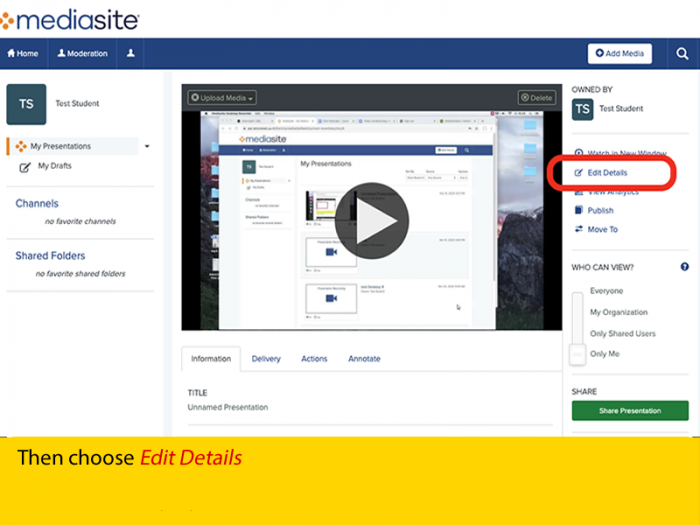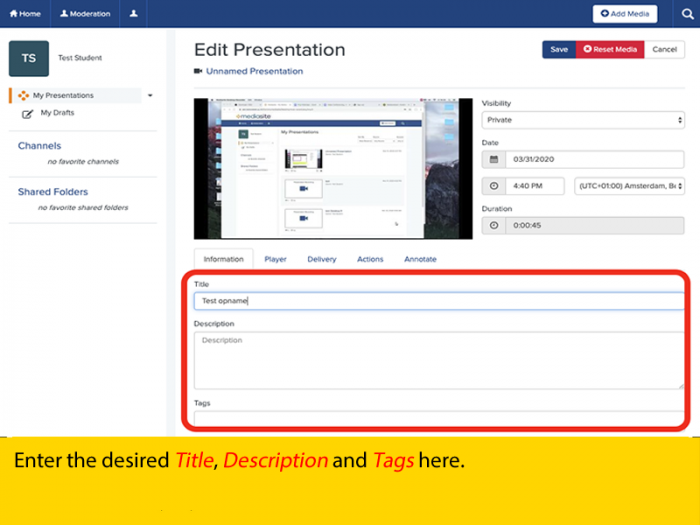 My Mediasite includes an online video-editor with limited functionality. This manual details a few simple functions, like cutting material from the beginning or end of your recording. For more detailed instructions, please refer to the video-editor's full manual.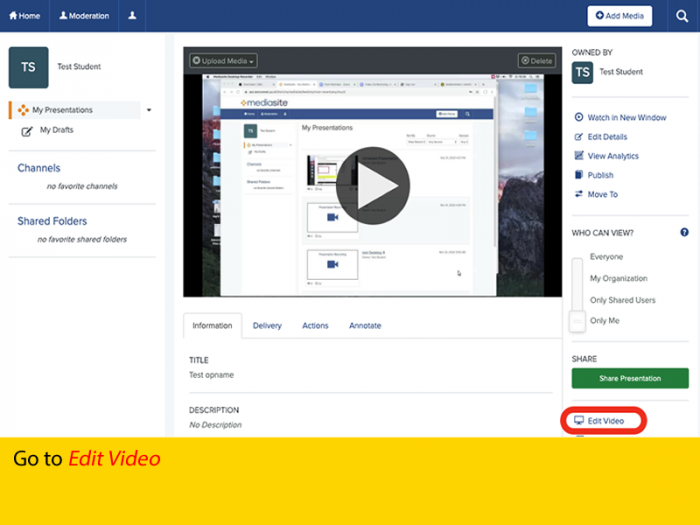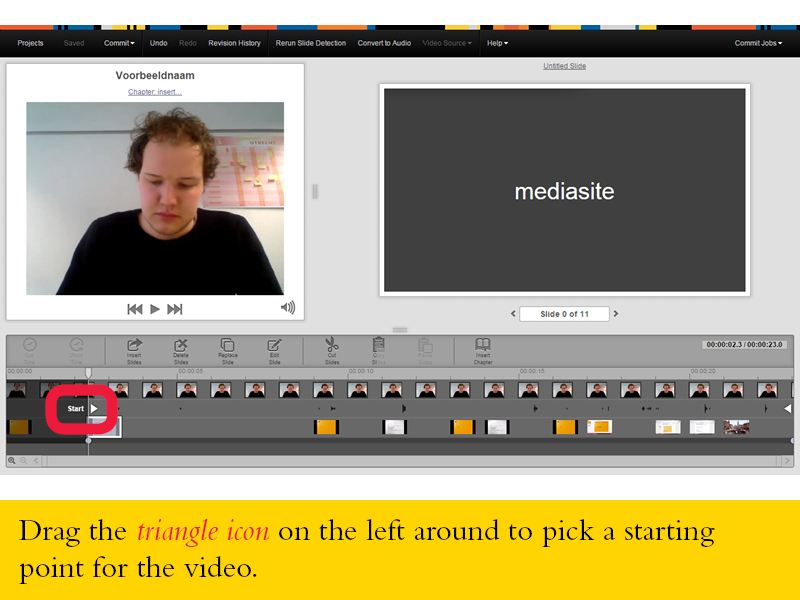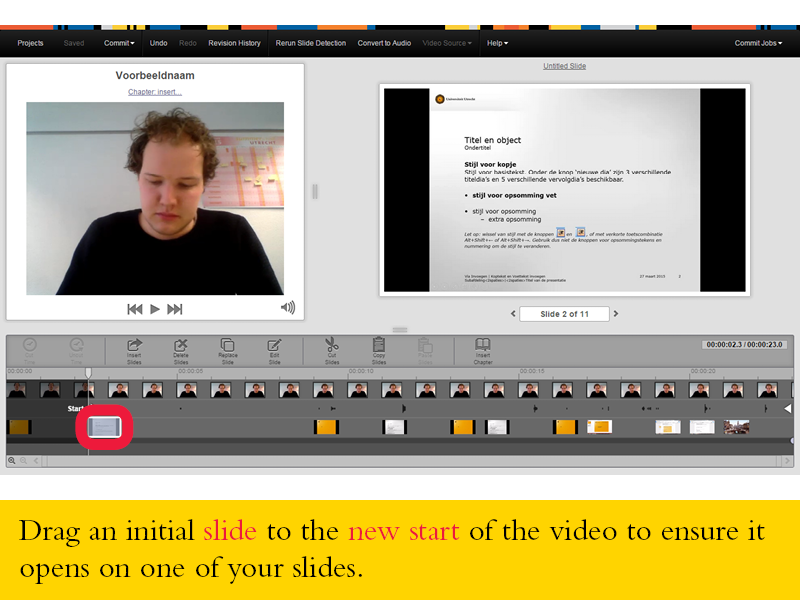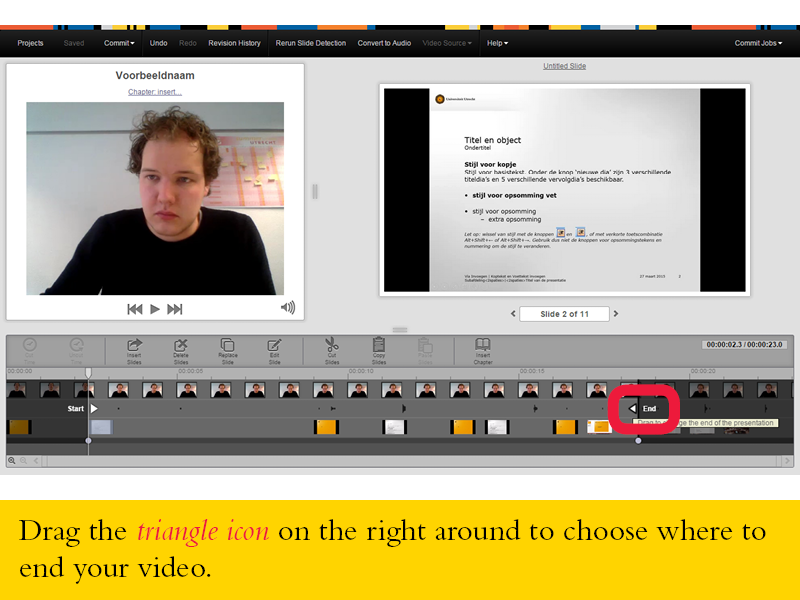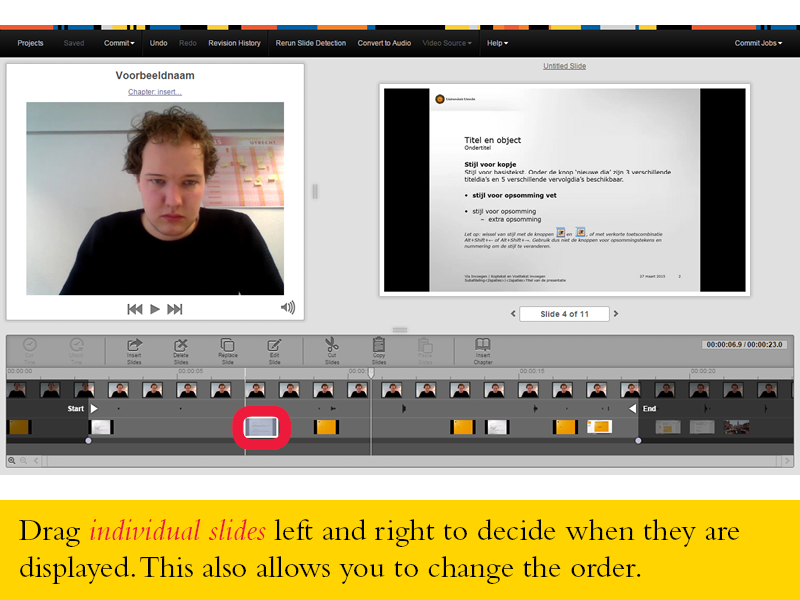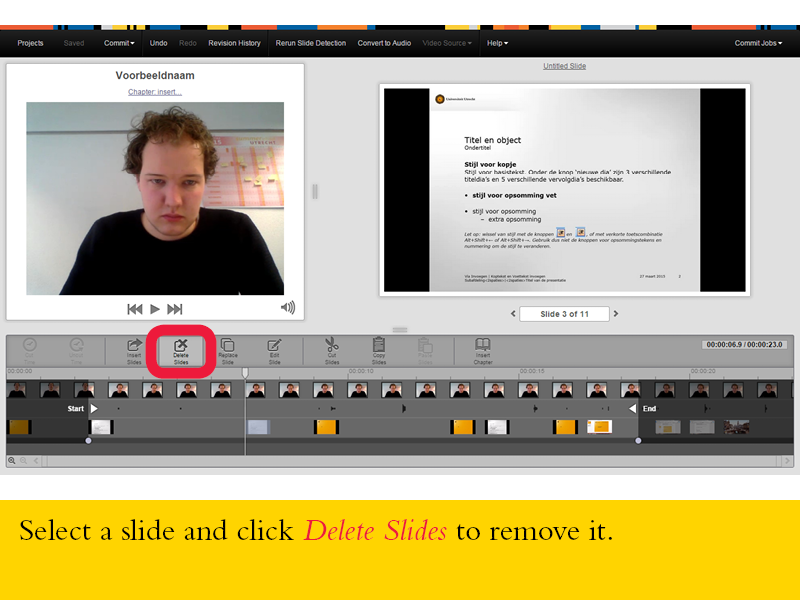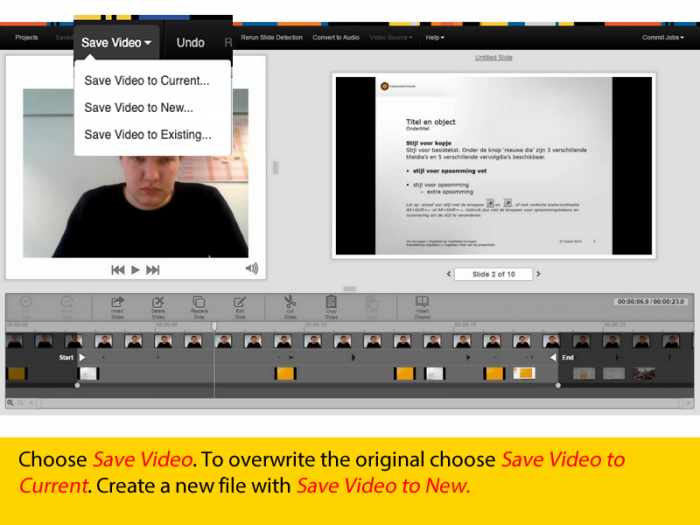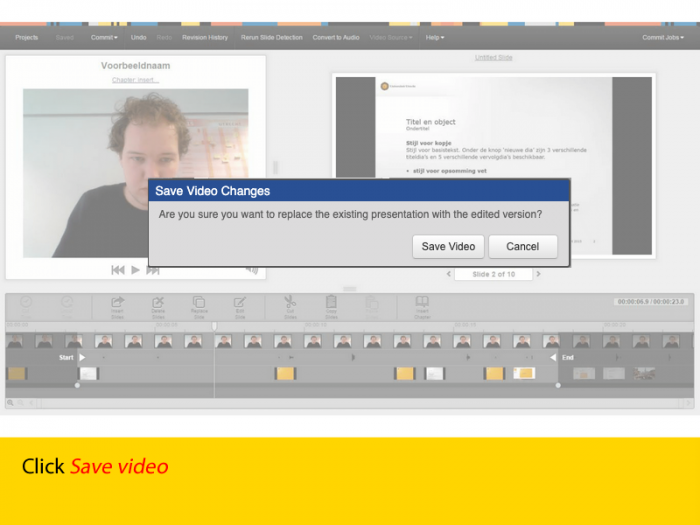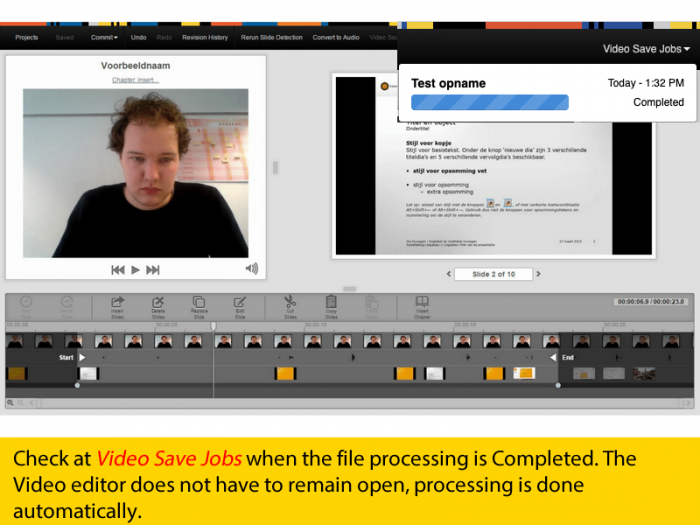 4. Publishing the presentation
When it's finished, you can share your presentation with others. A convenient way to share your presentation is to put it into a channel. To do that, first you have to create a channel. Once that's done, you will be able to share the presentation with students for viewing and coworkers for viewing and/or editing. In any case, it is important that you change your presentation from the default private to viewable. There is an explanation of how to do that at the end of this manual.
Making your presentation available
Once you have completely finished recording your presentation, it can be made available. See different options in the slides below.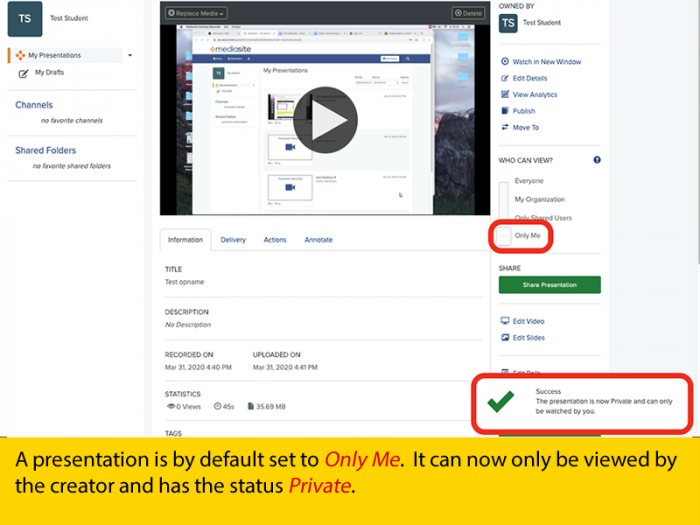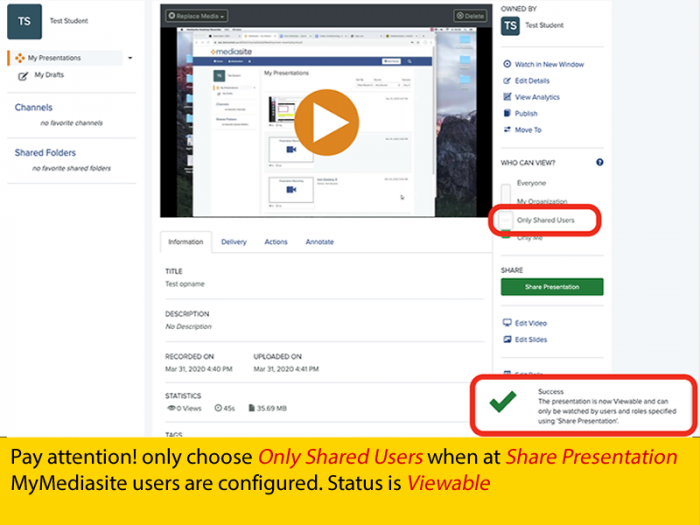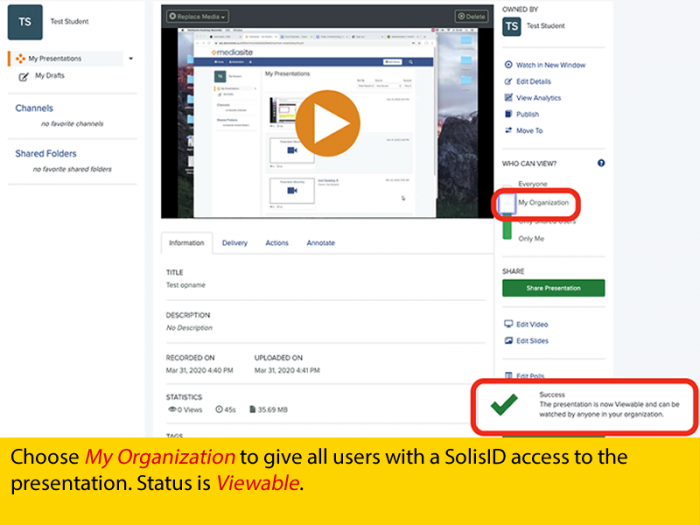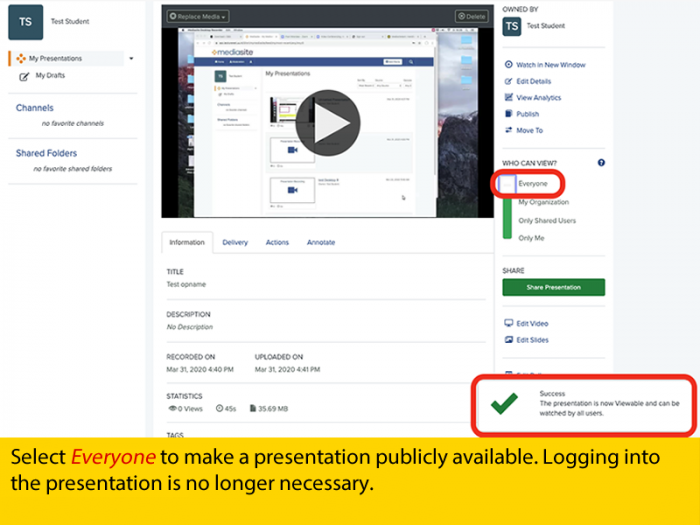 You can make your presentation available for viewing by your students and coworkers through Blackboard and email, among other means.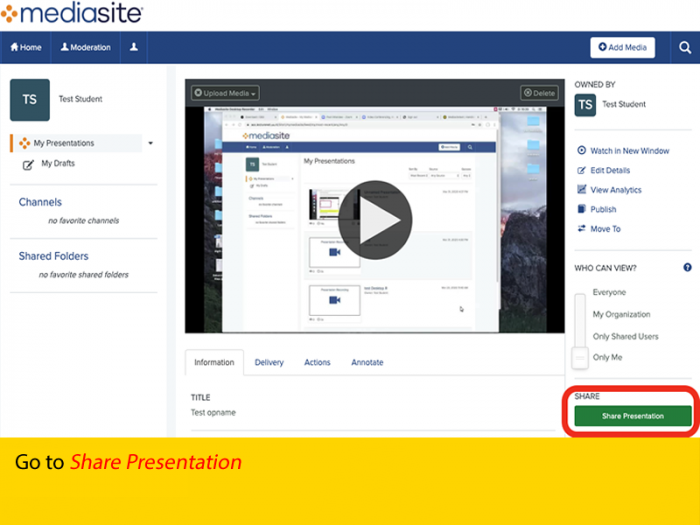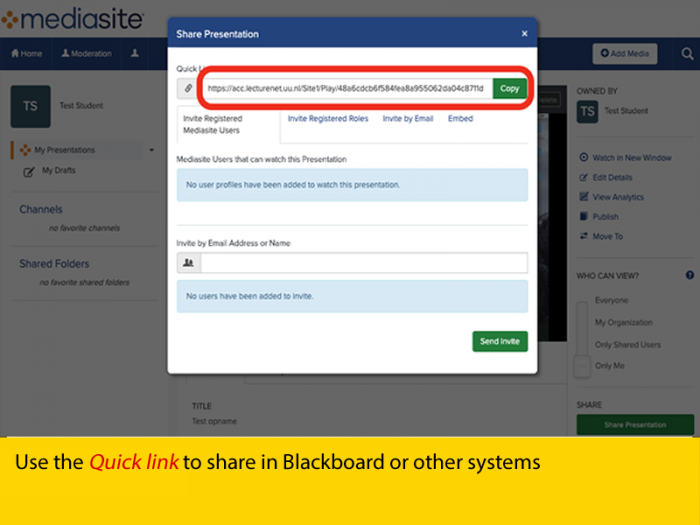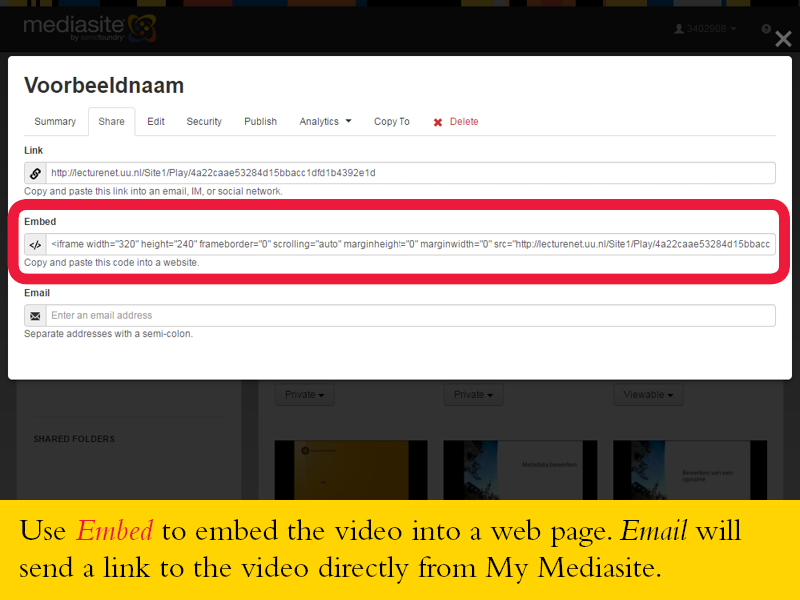 Before you can put your recording into a channel, you will have to create one. Similarly, when you want to share a collection of presentations with a coworker, creating a channel is the way to do it.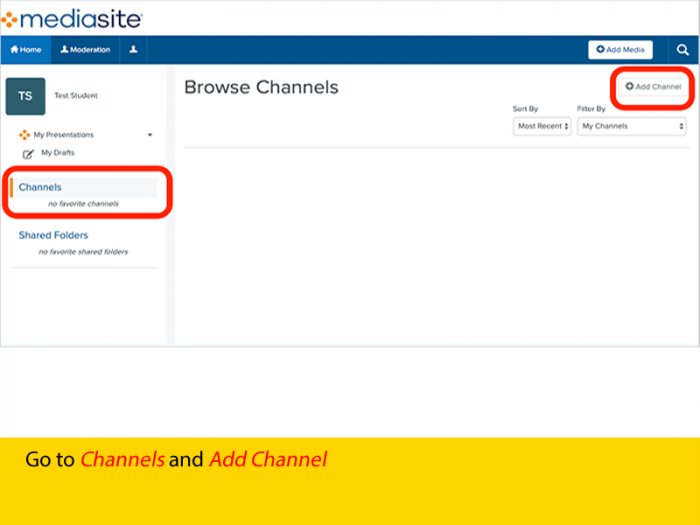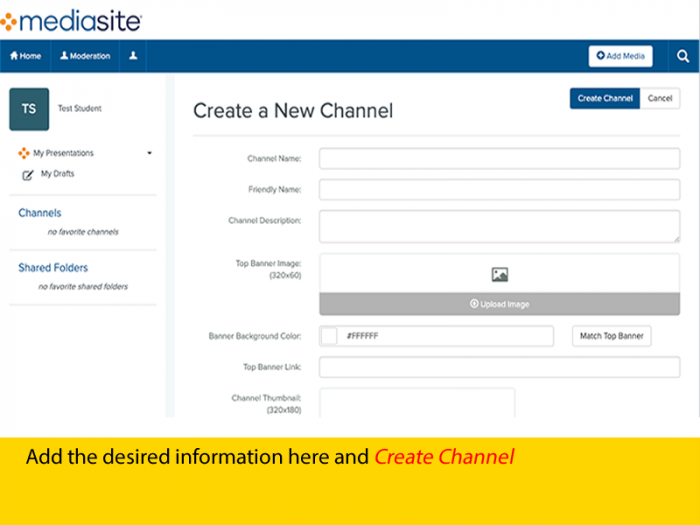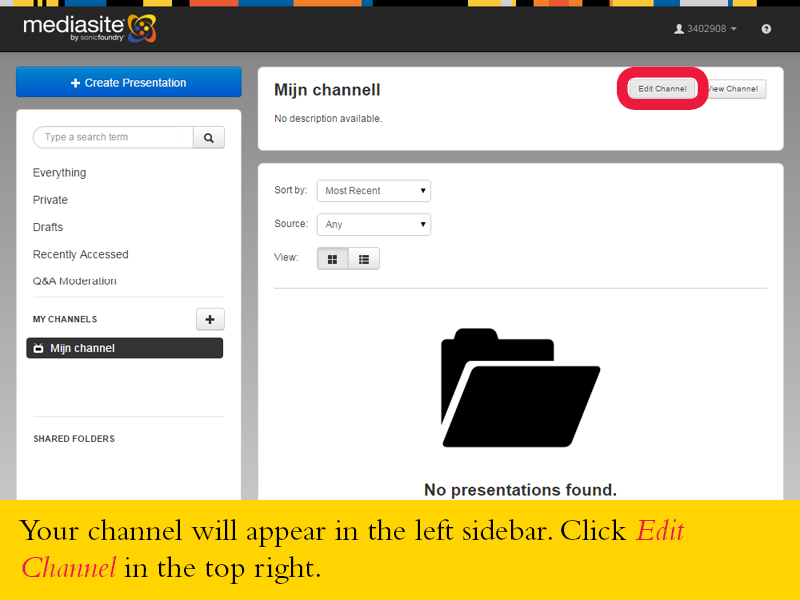 Putting your presentation into a channel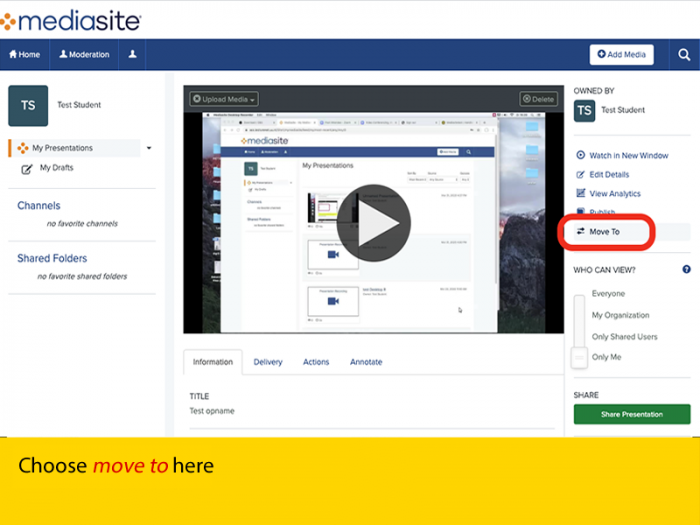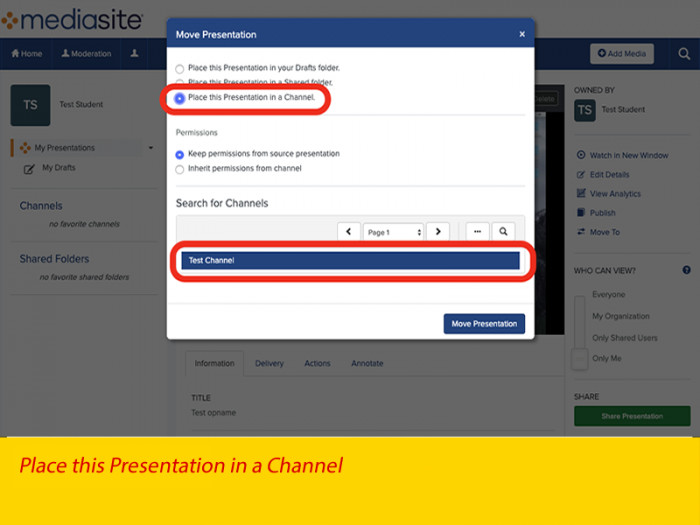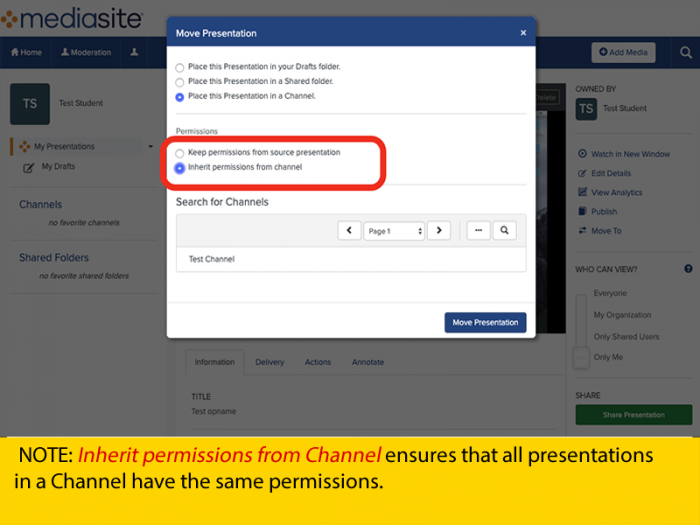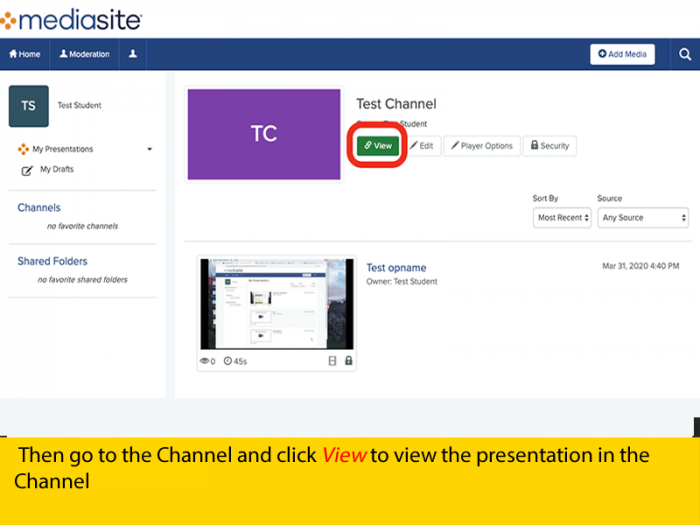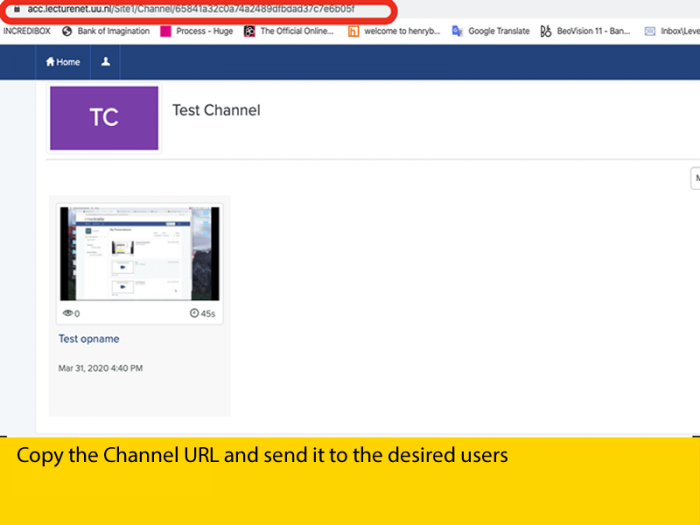 Once your presentation has been online for a while, you will be able to see review data from it through My Mediasite. I